Layers
June 20, 2014
Layers.
Loud layers, forte
Sounds. Some summer sounds,
Listen to the melancholy layers.
Melancholy music, mouthfuls of mumbles.
Listen to the layers, triumphantly tumbling
Down eardrums.
Layers.
Balanced layers, balancing
Before beginnings, show off
Layers.
Crowded layers, combing courageously through
Cramped spaces.
Layers don't feel cramped.
Layers spread soulfully, sending sound softly,
Still shouting.
Shouting layers, layers shouting.
Sinking layers.
Layers sinking into my mind.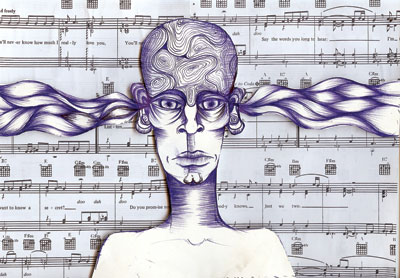 © Ani S., Petaluma, CA