Hershey Kisses
July 8, 2014
There are so many different kinds of love;
Puppy love,
Pizza love,
Temporary love.
But our love is something different, something more.
It can't be measured by time, described by words, or even proved in actions.
It can't be changed or forgotten or forsaken.
It's a once in a lifetime kind of love, the kind that changes your life for the better.
That empowers you to be what you want to be, and does not hold you back.
Our love can be felt in a simple touch, and seen in a simple smile.
It's the simple things about our love that make it ours,
Like tan lines and Hershey kisses.
It's the way he looks at me, with nothing but pure love and adoration in his eyes,
The way he grabs my face and kisses my forehead with soft, gentle lips.
It's the way he sweeps me off my feet,
The way we dance with no music.
The way he whispers in my ear and makes me feel alive.
His love is strong and inspiring,
Kind and unconditional.
It is breath taking and mesmerizing,
It is honest.
Our love is safe,
And I kind of love our safe little love.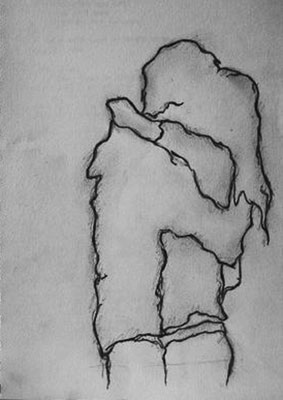 © Nicole B., Newcastle, WA