One Second
July 22, 2014
One second.
In one second, your world can come crashing down.
The things that define you, the things that build you up, they can all vanish, in one second.
One event can take a toll on you, and create a rippling effect on your life.
First it's one thing, and then one thing leads to another, and then it's your life.
It starts with one thing in one second, and leads to a world of hurt.
That's the thing about a broken heart.
In one second, all your happiness, all your hope, can be shattered.
And you're left with a world of hurt, until you can pick yourself back up, only to be knocked down again, one second later.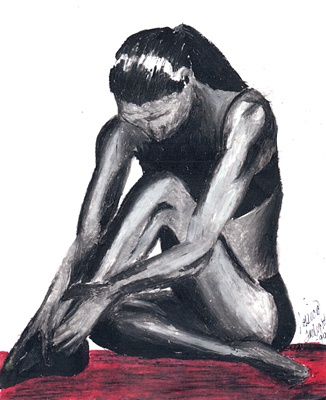 © Jessie Y., Ahwahnee, CA