Birthdays
MAG
December 10, 2008
I met you at Jessica's fourteenth birthday party,
where we stayed up all night on the couch.
I don't remember a word of what we talked about
but I can still see you there, with the blanket on your lap,
and you were laughing. Always laughing.
I'm glad we became best friends.

I was there for your fifteenth birthday –
we watched "Flushed Away" at the Grand.
We laughed about it as we ate cake
in the glass party room where everyone could see us.
I'm sure that if they noticed you, what they saw was that
you were so alive.

You were there when I turned fifteen, and we ate at Friday's.
I took a picture of you there.
Your dad has it now, he keeps it with him.
And I haven't eaten there since.

Jessica didn't celebrate her fifteenth birthday the same –
by then, you were gone.

For your sixteenth birthday, all your friends gathered
at your grave, and we wrote you notes.
We rolled them up tight and put them in balloons.
We sent the balloons away and pretended
you would get them.

I turned sixteen.
I lit a candle; I wished you were there.

Saturday is your seventeenth birthday.
And it's hard to believe.
This year, I think we will try to forget.
But your impact, it's still here.
It's like tiny craters in my skin.
And I will always remember you,
through all the years.
Through all the
birthdays.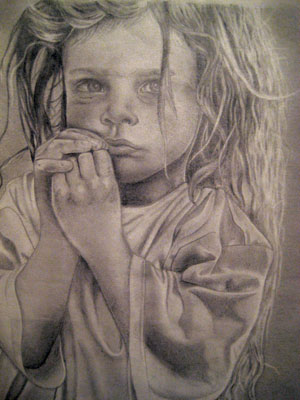 © Katie S., Pearland, TX