insane
July 31, 2014
It hurts me when people say it,
even tho you tell me not to believe.
It still hurts,
day after day i hear them talk,
constantly, it never stops.
You say you love me,
but how do i truly know?
When you hear something so many tI'mes your mind eventually caves in and you start to believe.
Physically, you loose strength,
and mentally you die.
When i hear these things
my heart breaks piece by piece.
I hear the voices repeating in my head, and i see the days replaying.
I don't know how much of this i can take before i finally break...
before i finally go insane...
before every piece of my heart is gone, and before my true self is revealed.
Because i hide a monster within, its gnawing away at me soul and showing me all my sins.
I hide the pain day after day,
afraid of what might happen if i let someone see.
The walls that Ive been building for so long that was suppose to keep my heart saft and protected are now laying on the ground,
exposing my fragile heart to pain.
And here you stand.
You've broken down each and every last wall just so you could steal my heart and make it yours.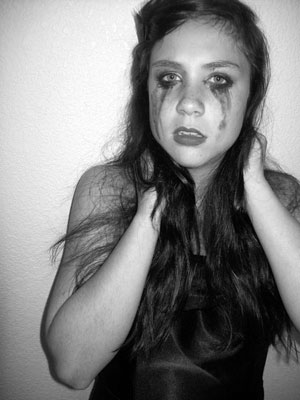 © Tiana D., Monument, CO