Teen Dies
July 31, 2014
Sometimes I wish I was a cloud and I could live in the sky. And then my life wouldn't be just a big lie. When people think/say I'm beautiful I ask them why. Sometimes I can't bare my own ugliness and I could just die.

Sometimes I ask myself why me? Why am I here? Why can't I just be happy?

There's not a day that goes by when tears aren't in my eyes. Calling out to God wondering if he can hear my cries.

The more I wipe away my tears is the more I cry. Trying to put a smile on my face like everything is great like cherry pies.

And one night I feel asleep waking up to see a girl like me in the paper's headline "Another teen dies" because her life was full of lies, her heart was tied. A life that depression and sadness bought. Now she's in the sky up high. She was hurting, couldn't anybody see!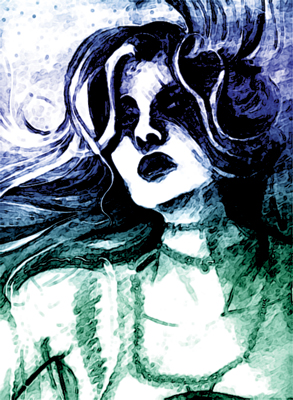 © Sindi J., Westminster, MD