Envy Grows Like Ivy
August 12, 2014
As soon as you feel it slither
Around your neck,
You know it's
Over.
Slimy tendrils force
Air
From your lungs,
Heart racing,
Fingers clawing,
Breath
Gasping.

There is no
Escape
From its clutch;
The more you struggle,
The harder it is to
Breathe.
You can only
Accept
That she's his now,
He's now hers.
He is gone,
Nothing more than a memory's insignificant
Blur.

And the vines of green,
They keep on choking.
The tears,
They keep on flowing,
Fueling frustration
And clouding what's
Known.
Eyes turn red,
You lower your head,
And wonder if you have truly
Reaped
What you have sown.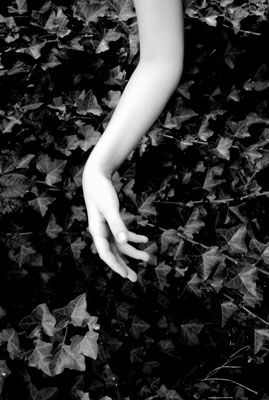 © Sarah M., Blairsville, PA