Middle School.
August 25, 2014
There is a building I go to everyday
Full of whispers and secrets,
With masks on the faces of the crowd.
Full of rampaging monsters that glare and hurt you in every way.
I am stuck in a building where I don't know who to trust.
Their face looks kind. But it's just a mask.
They'll trick me so they will have my trust.
So they know my secrets.
When push comes to shove, they'll tell.
They will tell their friends.
They'll make sure you  pay for what you did.
No matter if it's an accident or something they took the wrong way.
They'll judge your actions.
No matter what you do, they will.
But I still have to go.
I have to go to prison
And the work at the prison and the cell isn't the problem.
My inmates are.
Even though I know it's horrid and I don't know how I'll survive.
I will.
There are people like me who survived.
If they can,
I can too.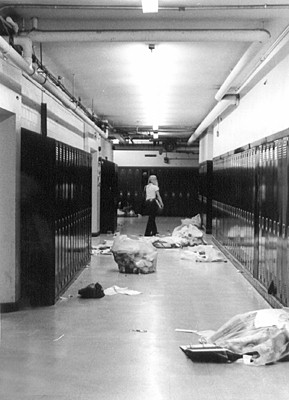 © Halsey S., Marblehead, MA