Slave Girl
September 11, 2014
What did I do wrong sir?
I worked hard today,
Kept working my hands in the fields,
And dug trenches for the water
Ahhhhh !
Why do you beat me sir?
I feed the pigs like mama said
She changed my name like the countess decreed
I work hard and strong like you want
What else can I do?
WWWHHHHHYYYYYYYY (hard breathing)
Do you hurt me so?
Mama told me stories
About a man in shining Armor
That is my father
I see your kind eyes to her
Even when you yell
I see a great master
Behind the whip
I see a loving father to your children
In the house
(slam of body on floor)
I try to keep the kids happy with me
Help them see good in you like I do
But the welts
The bruises
The tears on our faces
Makes my claims
Sound like the trash I collect
(slapping sound & a child's scream)
DADDY WHY DO YOU TREAT ME SO!?!??
(final thump on floor)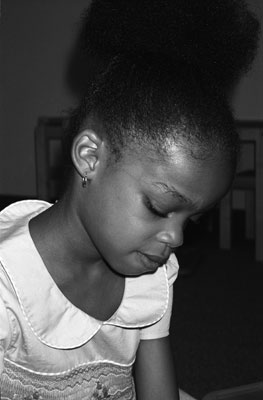 © Megan W., Ocala, FL