Me, You, and the Moonlight
October 1, 2014
Me and you in this big meadow.
Lit up by the faint starlight and ever so bright moonlight.
We lie down face to face and I can't help but notice your sapphire blue eyes staring back at me.
That smile of yours just kills me and you know it. We dance deeper into the night playing music loudly from our hearts.
There's nobody else here, just the beauty, serenity and hopefulness of the night.
Me, you and the moonlight.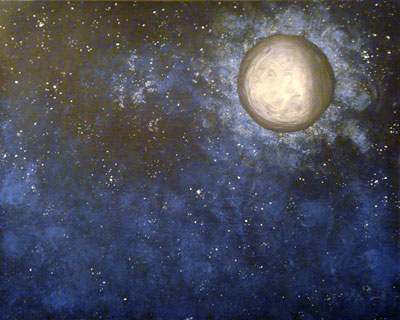 © Allison H., Vancouver, WA