12:00 AM
October 3, 2014
It was midnight within
My palatial home,
And as I sat plaintively by
The grand, flickering fire place,
The Grandfather Clock struck to chime its
Solemn hour,
And a slight agitation
Crept into my heart.
It was
A feeling of uneasiness,
A feeling of
A presence
Unlike any man's.
Although I attempted to remain
Aloof to this odd feeling,
It slowly began to gnaw
At my being,
Slowly transforming into
A sort of inescapable
Obsession.
My palms
Drew sweat,
My sense
Grew wary,
My thoughts grew
Irrational.
Something inhuman was in my room;
I felt it inside.
An apparition, perhaps?
Or simply a figment
Of my nocturnal imagination?
It was hard to
Cope
With this feeling any longer,
And I found myself praying to God for my life which
I cradled at that moment.
I was a well-known benefactor at the time,
One who always gave charity;
Good conduct was simply a part
Of my genealogy.
So why would
A thing of evil
Choose to
Pursue me?
I gripped the arm rests of my chair,
Watching the flickering flames of the fire place
Grow eerily higher
And higher still,
The knuckles on my hands
Blanching,
My eyes wide open,
Awaiting whatever was meant
To come.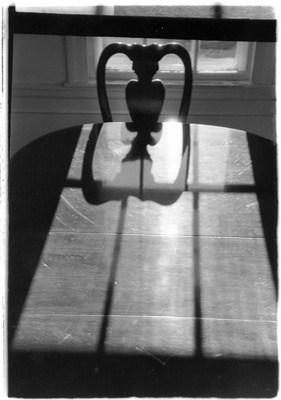 © Ben Q., Marblehead, MA