It's a Figure of Speech, But You Can't Figure It Out
October 11, 2014
I felt
Especially symbolic
The other day.
When I looked around,
I saw pretty girls vying for attention,
All wrapped up in their own little world,
Snugly bundled in pride
And ego.
I saw the "wanna-be's" trying to act
Like someone else;
I saw the outcasts,
The lonely;
I saw the escape artists designing ways
To evade reality,
I saw you,
I saw me,
I saw
Us.

I've realized there are many different
Breeds
Of people out there;
Those who are selfish,
Conceited;
Those who stand up
For what they
Believe in.
And it left me wondering
What that makes me.
I can be the confident,
I can be the lonely,
I can be the creative.
Give me colors and I'll paint a rainbow.
Give me light and I'll paint the sun.
You're out there somewhere,
Selling the dust we've collected over the years.
So what does that make you?
A hypocrite,
A washed-out lie?
How can someone so beautiful
Be so dead inside?
Grab your keys,
Stuff them in your coat pocket.
I hope that one day,
Like me,
You find yourself in symbolism.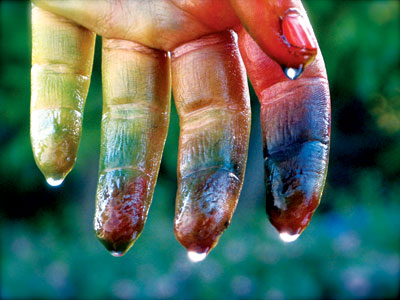 © Allison F., Menlo Park, CA