The End of a Drought
October 17, 2014
Rain threatened to pierce
the town nestled in my soul
because of the thought that
I was
not
"beautiful"
like her or her,
or her or her,
because my cheeks were round,
as if physically swollen
with the self-hatred
poisoning my brain,
and my ears pointed out obnoxiously
as if to signal to the world
just how far I was from being
"beautiful."
But when familiar arms embrace me
because they see
the gold in my heart,
the diamonds in my eyes,
the pearls in my smile,
and the richness in my life,
I know I wouldn't want to be
her or her or her or her
because the arms already take me
for who I am,
not for a shell that will wither
over the years.
Like an epiphany,
thunder cracks and rain falls at last
after years and years
of a long self-hating drought.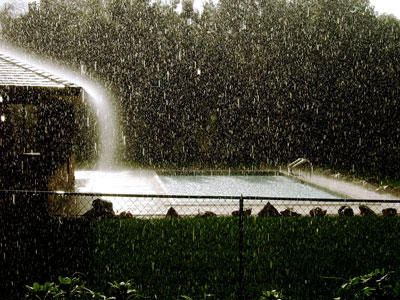 © Chelsea C., Auburndale, FL