Saltwater Lurking
October 23, 2014
I see saltwater lurking

in the bay of your big brown eyes

uncrinkled by your smile.
Eyes begging, like me, please,

asking, am I beautiful?
Eyes that scan the indifferent screen

counting 'likes' and 'followers'.

I would follow you anywhere.

But who you're looking for is cooler than me

I suspect.
Brown eyes that glaze into frozen treacle

in the early early morning,

up because you forgot to sleep.

Because you don't need to.

Your dreams are there in 470 shades of colour.
I watch you, caught on screen,

A butterfly pinned to a board.

And saltwater drips

down the bridge of my nose.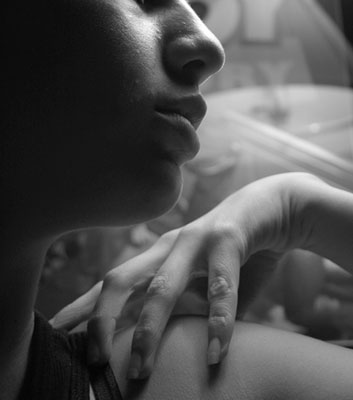 © Rebecca B., Santa Clara, CA