Natural Tangerines
November 4, 2014
Crescent moons pre-sliced by Mother Nature
yellow-orange tangerines, delectable,
coated with waxy suberin.
Slowly unzipping each layer with 
anticipation and it unravels slowly
like warm summer rain drizzling
on my forearms. Inevitably, it is perfect
laying there on its flat tummy
with a sheen of pristine mist upon its back,
slice and slice fall into my mouth.
Even willpower cannot stop me now,
teasing my taste buds and squirting
acidic sweetness, calming my thirst.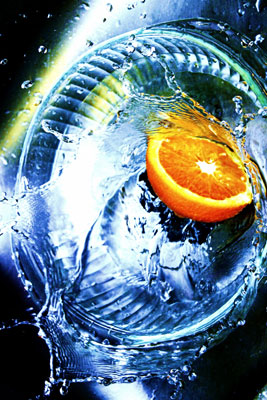 © Bianca A., Damascus, MD