Letting Go
MAG
November 4, 2014
My eyes unwavering like steady
Christmas lights,
watching you drift away like balloons,
and my fingertips,
fingernails bitten down to the very tips,
stretch in an absolute attempt to reach you.
Our chapped lips puckered up to make
O's that reverberate and rebound off
these bland walls,
the ones our echoes used to color.
Now the only color I see
from the corner of my iris is your
misshapen form, like a balloon drifting to
infinity.
I crane my neck, cramps forming
in the hollows of my throat and chest;
you are a dot against cumulonimbus clouds.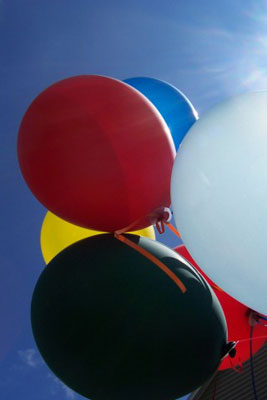 © Simone P., Summerville, SC