Casa Sicura
November 23, 2014
I felt at home with you in your empty apartment,
where your mother called me "darling" and "honey" for vacuuming,
and I sat on the floor in the middle of your living room,
imagining I had just bought my own place.
I listen as you furnish the rest of your life out loud to me.
I say we should build safe houses around each other
and call it home.
Now this is where I tell you,
your kisses are like warm honey.
And I don't even know what that tastes like,
but I swear that is the right simile.
You are made from poetry.
You are tightropes
Overhead, knotted together.
You are the netting beneath the act.
Somehow you balanced me when all I ever felt like I was doing
was crashing into you.
I say 'be prepared to be tackled when I am happy'
because you are like throwing the front door of my house open,
before sprinting into my yard to peer at the first flowers of spring.
My heart slows down to a jog recovery when you're around.
So I tell you,
your kisses are like foggy breath in the winter.
They're the frost on my dad's car in the morning.
Frost like the dusting on my bangs when I was little
and walked into elementary school with wet curly hair.
I tell you,
your kisses are like going on a plane for the first time,
but also like getting off at the airport in your hometown.
Sure, you enjoyed the flight.
But you're happy to be home.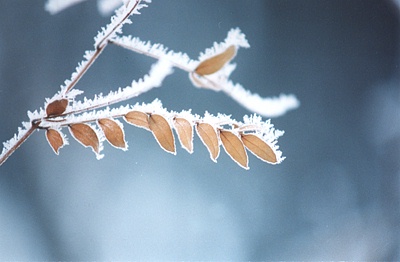 © Allison S., Eau Claire, WI