The Dreaded F-Word
December 1, 2014
feminism: a collection of movements and people aimed at defining, establishing, and defending equal rights for women.
Feminism is more than just
a buzz word of the twenty-first century.
It is a laborious battle against
society, tradition, and injustice.
Feminism exists
because women are still told to get back in the kitchen,
to go make men sandwiches and fetch beer.
because women make 81% of what men make,
because women only represent 17% of the Senate
and 18% of the House of Representatives.
because 60% of sexual assault cases go unreported,
women urged to remain quiet in their agonies.
Because people think that if a woman is
dressed a certain way, intoxicated or unconscious
rape is justifiable.
because "she was asking for it" is still a phrase in existence,
commonly used as an excuse.
Because teachers at my school can freely call women
vulgar slurs during lessons,
yet I overreact by becoming upset.
Because the number of sexual partners a woman has
does not define her self-worth or her self respect.
Because Malala Yousefazi was shot in the head for wanting an education,
and girls cannot wear tank tops to school to prevent from
distracting the male students,
teaching women to dress not for themselves but the comfort of men.
Do not fear the word "feminism"
as it does not aim to defeat men,
only to unite all people
and bring gender equality into a nation dry of it.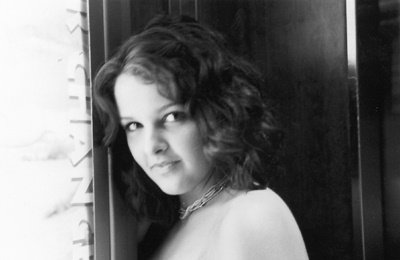 © Ashley T., Pointe-Claire, QC, Canada