Breaking The Butterflies
December 11, 2014
She peels herself
From the safety
Of her cocoon,
Finally able to brave
The world.
She spreads her wings,
Beautiful
Blue,
Green,
Yellow,
Purple.
Beautiful
With her innocence
And modesty.
Beautiful
In such a way
She can easily take your
Breath
Away.
Wings expanded
And no wind,
She takes off into
A world
Where color is dead.
White and gray
Fill every space.
Not a single person
High or low
Will appreciate her beauty
They will claim
It's for show.
Around every corner,
Beneath every bridge,
The beautiful butterfly
Will not have a chance.
They will rip away her wings,
Cover her in lies,
Tell her that she's worthless,
Laugh while she cries.
They will destroy her,
Turn her into
What they've become.
They will take away her innocence,
Strip away her name,
She will be just another
#10001
In a world of white and gray.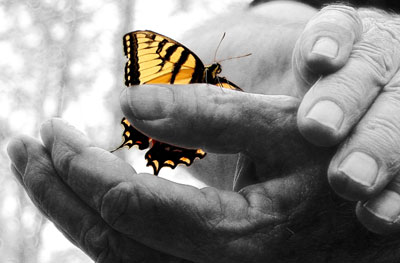 © Katie K., Macon, GA