A Piece of Paper
January 26, 2015
Why am I blank? 
Why was I left with no color when others have lines? 
What purpose do I have when others are seen? 
I am a blank piece of paper left all alone. 
Stuffed in a folder lost and unknown. 
When I think have been forgotten for good. 
My folder opens, the light greets me like I hoped it would. 
A tiny child takes me delicately in her hands. 
Lay's me down but then just stands. 
She picks up her crayons and begins to draw.
No longer blank though I still stand alone. 
Now I have color and somewhere to go. 
A very proud mother looks down at me 
And hangs me on the fridge for all to see. 
I may be different and stand from the crowd.
But I have my true colors and for that I am proud. 
There is one thing I learned from my time all alone. 
As long as I'm me there's no place I can't go.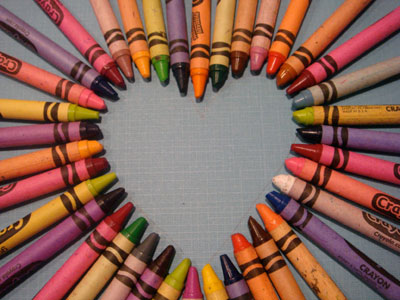 © Ashley W., Rockford, MI