Cheater
January 27, 2015
Anxiety pulls at the strings of my heart
Each thread wearing 
Thinner and thinner
As the combatant so intimidating and balky
Holds the rifle across his breast
Though he's a kind soul at heart,
A storm can pass in a day of light
Trapped in the prison of rapture,
My lips press tight in uneasy sulleness
I fear the eyes at the other end of the barrel.
Secrets swim swiftly in the wary parts
Of my conscious
Churning into the lurud parts of me
But his enemy smiles so sweetly
And engages the little bit of delight
I have left...
With the impact of a million stars
Sparkling in a daunting sky
My befuddled mind is thick with emotions
Lusting for existence out of its grasp
What I desire is impossible
Yet I crave with a compelling fiend
My secrets are fraught with danger, though
But the chains jeer too tightly
When will I burst free?
When the combatant tires of me...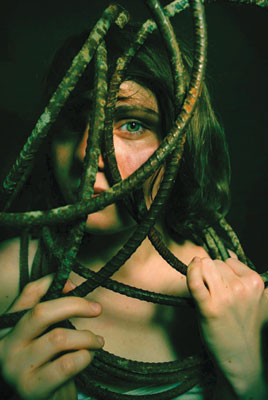 © Narongsukchai T., Sachse, TX