I am a Demon and you are an Angel
February 5, 2015
I am a demon and you are an angel
We go together like the man and his fables
You would never leave my side
And I would never leave yours!
It may sound a bore
But it's true, I swore!
I remember our sweet times together
And I smile when I see them
We could talk through the night
And sleep through the day
Because nothing would matter!
Until that very day…
We could laugh and act silly
And have the craziest fun!
We are total opposites
But that doesn't stop the fun!
I miss you Nix, you are my everything!
Because you are my angel and I am your demon
And the way it works is like the man and his fables…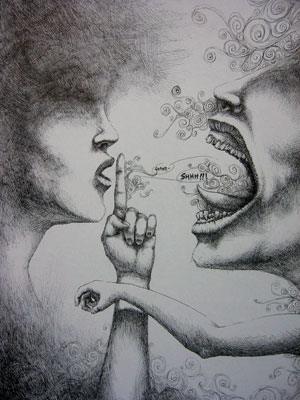 © Andrew M., Apple Valley, MN