Continue (Without Him)
February 12, 2015
I stare at (him) the sentences I've written,
each one interlaced with (him) bits of my past
that I hadn't known (he'd) crawled in--
(he's) interrupting every thought,
like (his own personal) splashes of black
on the canvas (he makes his) as I try to paint with colors.
An invasion of (him, him, him) worn down memories,
the nostalgia like the old faded jeans (that he used to wear)
that you (and he?) couldn't bear to throw away.
Even as I march on (without him),
I'll watch the sun sink (the way his smile seeped into me),
breathe the crisp air (the way I inhaled his scent),
and fall back onto my bed (the way I'd fall in step with him)
only to cover my eyes (just as he did to joke around),
and still see (himhimhimhim) that nothing's changed.
As vigilant as I try to be (he was always better at being tough),
my memories (of him) continue to intercept my mind,
so instead of removing them (and erasing him),
the best I can do (since I love him so much)
is box my feelings (for him) to be separate,
so even though the emotions (and he) remains,
I can still continue my life (without him).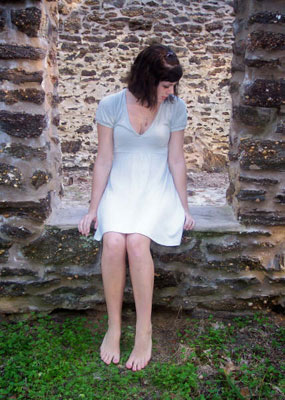 © Katie S., Vineland, NJ