Have You Ever Felt Like A Rock?
February 20, 2015
Have you ever felt like a rock?
Worn away by the river's current,
Forever stuck in the same place
Until the river came to flood you elsewhere
Until a tennis shoe decided to beat you around.
Have you ever felt like a rock?
You never really belonged anywhere—
They could pick you up from the pier
Hurl you into a pond some meters away
And it would make no difference.
The idle grass rooted in the soil
The decaying maple leaves
—All of them have a true home
But what do you have?
You're just a rock.
You don't have a home.
You don't belong anywhere special.
How does it feel to be a rock?
No will to do as you please
At least, no will that could make a difference.
At the end of each day, it's still the same.
These wishes don't matter—
You're only a little rock.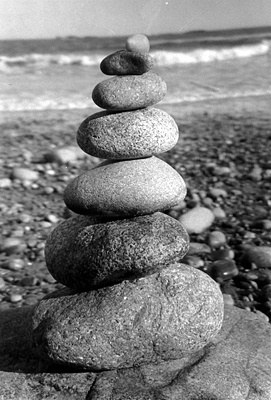 © Vanessa R., Marblehead, MA