Have You Ever Cried for Heaven?
March 7, 2015
Have you ever reached for Heaven?
Because of this, I've walked alone.
They've gorged out their eyes
Blotted out their ears,
Listened without the ability to hear
Soul and spirit driving upward
Too painful to look back down,
Too painful to watch what's left before you.
The gun is a sin, the bullet too
The jump, the fall, the final breathe
Natural bliss too far away
I count the days
Is there no spirit left so pure
as to shed tears for her distance from Heaven?
How many devils does it take to reach someone's heart
these days?
One. Only one.
I want a friend with 50,
500 devils surrounding her yet
unable to wipe the tears away.
I've cried for Heaven
though I'm no angel
and though I try, no wings appear
Where is my comforter?
He's here, but he knows
that comfort is not what I need
If only they could find me,
scripture in hand,
some demon's knife stuck in my back
A smile on my face
that has never been seen before
And the touch of my hand on the earth's surface
Where my mark was made
With a gentle love that is so seldom found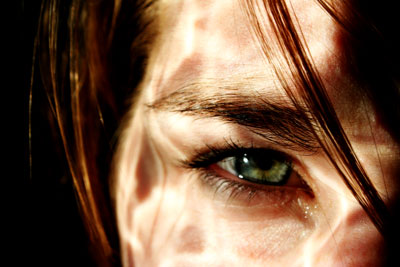 © Monica L., St. George, UT