Memories
MAG
December 17, 2008
And I remember she wouldn't wake up.
Her lips were mushed together in a
Horrible shade of red
They buried my mother in a white dress
And red lips.
And she couldn't see.
Where are your glasses, Mommy?
And still at sixteen I bring them to my face
And peer through the distorted murky lenses
To see what she saw
Maybe one day …
And I remember it hitting me
Like it does every day
When I hear them all talk and complain about their
"Horrible" mothers
What's it like to have a mother
I'd give anything to know,
Or at least for them to know how lucky they are.
They know.
And I remember she wouldn't sit up
And I dreamed of a stuffing machine because
Someone whispered by my ear she was
Cut in half and stuffed
And it made no sense
And still at sixteen I wonder
What happened to my mother?
And I remember her faintly
She doesn't even smile in my dreams anymore
And I wonder if she'll ever be proud of me
If she'd ever approve of me
And who I've become
The things I've seen
The things I've done
And I remember her singing
Though I can't hear her voice
The only happy Christmas I hold on to
Every year
Maybe one day it'll come back
I used to think
Maybe one day she'd come back
And still at sixteen I hope
Maybe one day she'll come back …
And I remember she wouldn't wake up
Not even to say good-bye.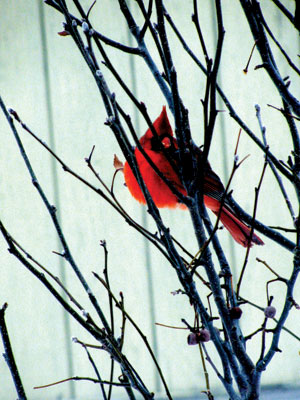 © Trent M., Centerville, IA