A Stylish Illness
March 26, 2015
I hold my thermometer 
like a cigarette, 
carelessly flicking my fever
into the ground and stomping 
it out with my scarred feet.
I've grown sick sick sicker 
waiting to get better;
feel my thoughts withering 
away, collapsing, shivering. 
I hold my tongue 
like speaking may get me shot-
I am fine fine fine ,
just a little under the weather,
with some mental chagrin. 
My lips crack and burn
in a rhythmic way,
and the villagers sway 
to my ancient ill regard 
hardened battle hymn.
I am tepid in a 
dissapointing way,
a girl constructed from broken bones 
a little grey bottle protege;
I was not meant to turn out this way.
I turn on my heel 
and wander inside,
smoke sticking on my skin.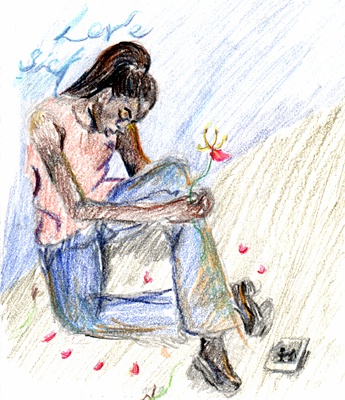 © Sherell B., Philadelphia, PA