Frustrations of a Generation
March 26, 2015
Please don't do anyting to understand the  frustration of my generation
Take your pleading eyesa and heartfelt lullabys elsewhere
Can't you tell our music is blasting too loud for us to hear your beckoning calls?
The notes of sympathy come off as pity to those who had it all
And to the ones left in the dark, they wanted it to stay that way
Your puryifying holy candles burn through our flesh
Just as you claim you will do your best for the rest of us
We hear the stampede of uniform tackle us into defeat
We try to grip onto our false sense of reality
But it is no use against the needles injecting our blood with a distraught land filled with impossibilites
As we shut our eyes adn let the world melt away
I wonder to myself, how long will it be?
How long do I wait until these songs are sung to me?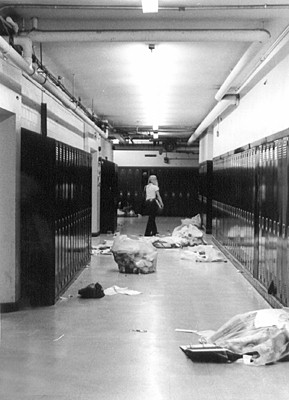 © Halsey S., Marblehead, MA