She Cuts
April 10, 2015
She cuts.
Not a class,
but her skin.
The cuts so deep that I see bones.
Why?
Because all those words hurt.
Because saying, "Why are you still a live?"
hurts.
That's right.
She cuts because of you.
I admire her;
not for the blood that drips down her wrist
and splatters on the bathroom sink,
but for having the courage to ruin such a beautiful canvas.
She cuts because of you.
The way she was pictured
showed all of her imperfections.
All of her imperfections made her perfectly imperfect.
She still cut.
She said, "the cuts on my arms will heal,
but the scars in my heart can not be fixed."
She cut because of you.
All of those sayings about "sticks and stones"
and the "breaking of bones"
and "words never hurting"
just made her laugh.
She cut because of you.
Because words do hurt.
She'd rather have all of her bones broken,
than to live with all those words trapped in her mind on repeat.
Where is the stop button?
She cut.
Those cuts released her imperfections
along with the blood
and life that slowly drained away.
"Actions speak louder than words."
Yet with one word,
She got a thousand meanings.
They all hurt.
Now she's gone.
No blood was left.
She cut
because of you.
No.
She cut because of us.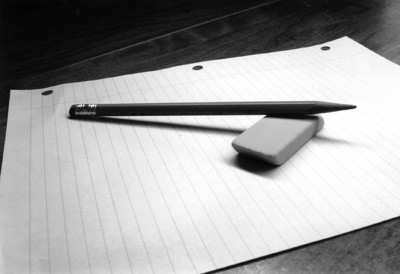 © Michael H., Mildford, CT