interstellar
May 8, 2015
it's not like i'd want to be the sun
anyways;
all hot, uncontrolled energy with
brutal, battering waves of heat
that slam into the sides of
the planets,
an active volcano years away
already exploding, already
promising the inevitability
of our careful castle on earth,
i think that i could be the moon,
in any case;
cyclically evolving, changing,
counting and care and
pull to be reckoned with;
reached by people, a goal for the gods
and a balance beam between the
sun and stars.
it's not like i could be the sun anyways,
blinding and warm, gentle and sought-after,
bathing those who seek me in glow,
killing those who come too close.
i could be the moon, in any case;
dark and shadowed, cold
and empty,
waiting waiting for the sun to erupt,
unfeeling and unwaveringly
cruel.
but damn, am i not captivating?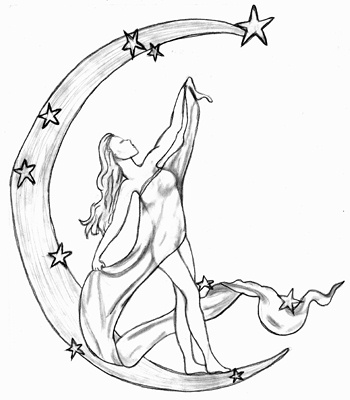 © Bianca C., Phoenix, AZ