Showers
May 25, 2015
Under the warmth of gray light,
Earth sleeps.
Dreams fall and form puddles,
and wind speaks for nightmares.
The Sun is pleasant work,
but the beat of soil must slow.
At the touch of a vision,
grass smiles.
Flowers laugh.
Eyes dim in the world's sleep,
so brightness falls away.
The living soften,
and the souless deepen.
Light returns.
Gutters dry.
Nature wakes,
but there are none the slumber does not touch.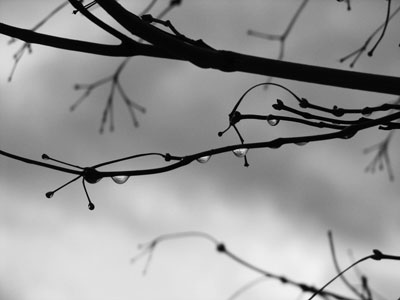 © Carly M., Hopedale, MA