No Escape
August 17, 2015
There is an endless, screeching murmur in my soul.
One that cannot be silenced.
With every dreadful day that drags on, the hums strengthen, pounding in my chest like the intense heat of the fires of hell.
Enveloping my mind and heart, the cry for help is heard, as he caresses the face of another woman, slowly forgetting me.
His lips brush against hers, and by then, it's too late. The screams of the pain in my soul take over my body, franticly grasping at any last shred of love and hope that they can find, leaving no room for thought or feeling.
Time passes, and the unsteady flames lessen as we try to rekindle the love that was once so passionate that even the flowers in the warmest embrace of the sun were envious.  But the whispers in my soul are relentless; reminding me that this pain… this pain is inescapable.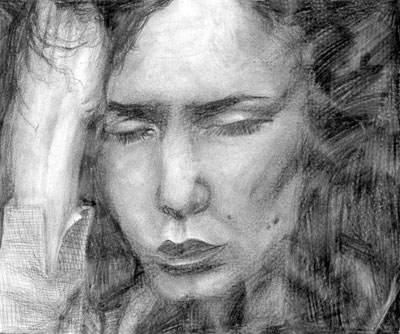 © Fallon K., Baldwin, NY