Father
August 13, 2015
There is no man in my life like you
Others say it, but this cliche is true
They say a father is the first man in his daughter's life
Father...some words for you
Do you remember that time when I was nine
Hand on my jaw, they thought I lied
Young, but I was old enough to know, it's time to hide when
Daddy comes home
Daddy
There's a difference between a daddy and a father
A father begats a daughter, a daddy...loves her
A daddy would love me, but instead I grew in fear
I still fear my father after sixteen years
I have you to thank for my low self-esteem
How you would tell me my brains are fried and I could never
Reach my dreams
After your cruel laughter, I never knew I was beautiful
Beautiful, a term you crushed like a lily underfoot
You never wanted daughters, you swore that it was true
So you disregarded the four gifts that God gave you
The funniest thing of all was when you realized the "It"
Could talk
You called me It, gave me courage to disrespect
If I wasn't your child, respect could be neglected
Would you love me better if I died and resurrected?
Sister says don't stress, we'll never be good enough,
Perfect enough
He'll keep erasing and we'll keep changing til you see
No more of us
I watched in hatred and silence
Wincing every time you screamed at my mother
She always said sorry, but you never forgive her
And the time I fell off my bike and had scraped, bloody knees
You made me ride in an intersection after I cried
"No, Daddy! Please."
When I told my mom, you heard through the window
You came inside yelling like my whining needed to stop
Like I was acting up
You was acting out
Wouldn't let my Mommy bandage me, sister came and
Gave me a band-aid then
Wiped my wounded skin, and I never rode again
The reason I fear basketballs and flying projectiles
The trauma's in my mind and I see you
I see you coming at me
That's why I'm afraid of the dark
Now I've grown enough, feisty enough to speak my mind
I talked back because that's my mother
That's my sister
That's my brother
The hurt you give me doesn't compare to the hurt I feel
The hurt when I glimpse my mother's tears
How can I forgive you
I've been hiding all my life and now I let it out
Let it go, I should let you read it so you could know
I used to want your love
And now I want nothing from you
Nothing at all
Thank you for never being there when I needed you
There's always a time when a daughter needs a daddy
You could never be found
Leaving absence in my heart
So much hurt
All sarcasm aside, thank you for putting me in school
That's the one thing I can appreciate you for
But I'd give it all back
If you could take away the war and the roses
On my mother's heart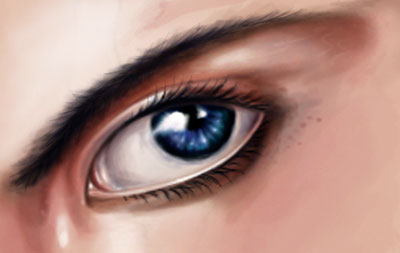 © Raul R., Monte Vista, CO