Lord Jesus
September 1, 2015
My momma says "Lord Jesus"
Her knees are weak, she sinks to the floor, Jesus
I'm hushed up, watch, got nothing to say
I used to believe in Jesus, too
I still do, but Momma, He aint gonna come save the day
The Lord Jesus too busy to listen to you pray
Momma stays on the broken tiles, her broken
Eyes shed glassy tears that just won't wash away
Lord Jesus
She thinks He'll come save us, I don't know, Jesus
I don't know Jesus, I aint got no trust, neither
I done told her a thousand times
Jesus don't hear, repeat words like wind chimes
But she listens to those churchified lies,
Continues to fill the air with her justified cries
To the Lord Jesus
Like the Lord Jesus really looks down and sees us
She don't hear me beg her to Momma
Please stop, Momma, stop prayin
Cuz Lord Jesus don't hear a single word you're sayin
She believes a miracle will happen
I don't believe in lies, it hurts to see the tears she's trackin
Down her beautiful face, like if I pray
Hard enough He will hear and answer us
Cuz the tough are getting tougher and her
Knees are getting rougher, Lord Jesus
Momma, Jesus died over 2,000 years past
He's dead, and my faith rests pale and fractured in a cast
"As I lay me down to sleep
Please, God, if I don't make a peep
Please let Daddy learn to pray
So Momma's tears will go away"
Cuz Daddy needs the Lord Jesus
He's the one who hurts my momma, Jesus
But Jesus never hears us
His child? More like an abandoned fetus
Momma thinks there's hope
Hope is a little girl at the end of her rope, Jesus
Prayer is supposed to change things
The only things that change when
Momma prays
Are the sobs in her throat when she sings
And the lines by her eyes and the despair
In her sighs and the creaks from her knees
When she tries to rise
Everything else just stays the same
Right down to the kids next door and their Saturday games
And the Lord Jesus
He never changes, either
Cuz I haven't seen Him lately (that's nothing new), but we still
Go on Sunday to worship the Lord Jesus
Praise Him
And then Daddy sings, his hands raising
But no-one says he's lying
They just smile and say he's trying
Then he goes home and his
Tie goes flying along with his Bible and the
Righteous holiness that everyone is buying
And then his voice is louder than the preacher
Yellin like a Red Sox fan in the bleachers
And Momma is back in the basement crying
Does she think He'll come in a red cape, flying
The Lord Jesus
If I believed in the Lord Jesus
I mean, I do, but
If I believed that all these lies could be true
I'd pray and say "Jesus, send a miracle please"
Anything for my momma to get off her knees
My momma says "Lord Jesus"
She believes He really sees us, Jesus
Doesn't hear or really care about us
If the Lord Jesus sees us, He sees
My momma crying down on her knees
He watches her spill her tears
He watches her waste her prayers
Momma, why do you even believe in
The Lord Jesus, that He sees us
Get up from the floor, Momma, please just
Stop
Prayin, he doesn't hear a single word that you're sayin
Breathe, Momma, breathe
Momma, please
Momma?
Now where's the Lord Jesus
Did He really think you were just
Calling His name cuz you like the way it sounds
Exercising your tear ducts to lose a few pounds
My momma says "Lord Jesus"
How come He never hears her
Huh, Jesus?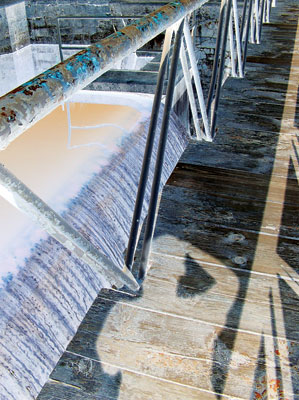 © Sean C., Princeton, IL