In Through The Keyhole
September 2, 2015
Locked me in, him out
Can you believe this
Knock three times, not wood, diamond
The hardest substance ever
Which is why we've had no breakthrough
I bang on the door until my fists are red and sore
He doesn't bother to try
I'm lonely
Problem being, there's no window for me to breathe
"So high you can't get over it, so low you can't get under it
So wide you can't get around it"
And the door is locked
For many years it was left open, just a crack
Until a gust of wind slammed it shut
Sealing our fate
Leaving him out of our lives
Out of the picture
Who has built this door?
Does he want to get in as much as I
want out?
Oh God, where is the key?
(And for that matter, what happened to the keyhole?)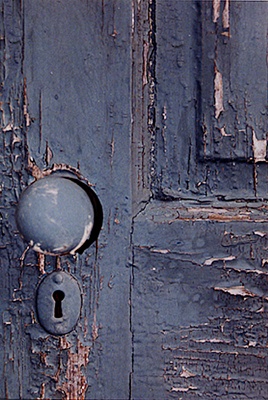 © Samantha H., Savannah, GA