I Was Raised By Teachers
September 12, 2015
I was raised by
baton waving
keyboard clicking
straight-faced
trophy and stuffed-animal hoarding
type of teachers.
By non-yelling
long hair spilling
literature loving
Pushing your weaknesses and uplifting your dreams
kind of teachers.
With brownie baking
all historical knowing
"Make it preeetty!"
uncannily matriarch of the room
spontaneous type of teachers.
A crop-cracking
marble-eyed galloping
show ribbon flaunting
"Keep your chin up"
maverick whisperer to the four-legged
kind of mentors.
From geodes, copper, obsidian, and sapphire
"Did you know…" becomes a routine
perfectly eccentric from head-to-toe
cleat-donned and arrows flying
dreams and hopes and hate sharing
type of companions.
I was raised by teachers.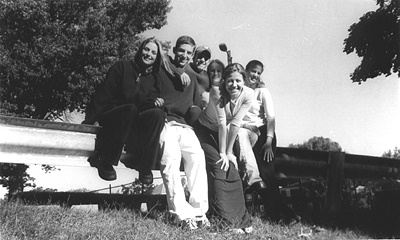 © Carolyn C., Marblehead, MA