Little Things
September 18, 2015
It's the little things in life that make me happy
It's the waking up before dawn to the
Buzzing beneath my pillow and that's
Just my brother, why are you even awake
It's the same old sun in the same old sky, but
A new rising that I watch out of half-closed eyes
The buzzing beneath my pillow just as
I'm drifting to dreams again
It's the little things...
It's the walking down a cracked sidewalk
Feeling the warm sun on my breathing skin
Knowing that summer hasn't packed her suitcase
The breeze blowing my versatile twists into my face
Reminding me there should always be a scrunchie on my wrist
The Kenya beads around my neck
Inherited and expressing a feeling of freedom
It's the little things in life...
Passing an elementary school and the children
Lining up like stalks of blue uniformed cornflowers
On a Wednesday afternoon
A little girl I do not know waves frantically at me
And I wave back because, why not?
Hello is a beautiful thing
Falling to a simple pattern of step, step
The music in my ears sets a theme
For such a happy day and my cheekbones
Will not be subdued
A grin is just another symptom as a
Honda Odyssey stops to pick me up and I detour
It's the little things in life that make me happy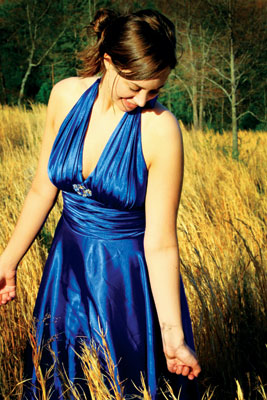 © Michelle B., Blairsville, GA