Periwinkle
October 7, 2015
Periwinkle,
more young than old,
soft and silent,
both a breath and a whisper.
The delicate touch of wary fingertips
to wipe away a tear.
In the flowers she sniffed 
and the polka-dotted dress she wore;
in the big, bold moon
and the stars strewn about the universe,
that of which she gazed up at night;
hidden inside each of them
was a thing called Wicked,
and he knew her well.
Periwinkle.
She had the innocence of a child. 
She was the silent dismissal of adulthood.
The ushering in of beauty
and wanderlust.
Plagued by a longing for
canoe rides in the same lagoon
she used to splash in as a little girl.
Wicked, patient as he was,
became the lilypad
waiting to snag the oar.
Periwinkle!
She was the sweet,
unexpected sharing
of an innocent
kiss between children.
Seen as a gentle, welcoming light.
Home.
A beacon of hope and wonder,
something softer
and sweeter
than joy.
And as she kissed her first boy
and felt her first butterflies
it was Wicked that sat across the field,
silently, patiently.
Periwinkle…..
She was the ambiance 
of dead and dying stars.
She didn't know this,
but she was the second star to the right.
The map to a land where innocence
was never overcome by evil.
"Wicked?" she inquired, timidly,
looking to the sky.
"How long does it take for a star to die?"
"As long as it takes for me to reach out and touch it."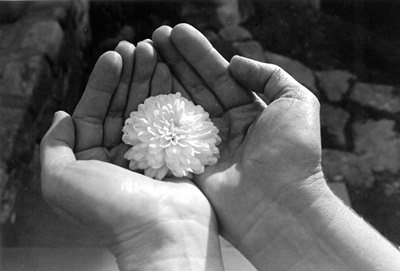 © Beth S., Marblehead, MA