When It Rains
October 17, 2015
People say that things'll get better with time,
What they don't know is that saying that is a crime-
When it doesn't.

I met you at a time and place
When all I could see was a sincere and buoyant face.
Little did I know that what was behind those serene eyes
Was proof that what I saw was simply a surmise.

You made me a wallet once; I still have it till this day
I feel unfinished; because there's still so much to say
About the time, the effort, the grits that was needed to make all of the tape stay
Cause there just wasn't any other way

Sometimes I gaze at the sky as the rain drip to the bottom
Of my chin, threatening to efface
…But then I realize that water doesn't just simply go away.
It evaporates into a place where there is nothing
But grace.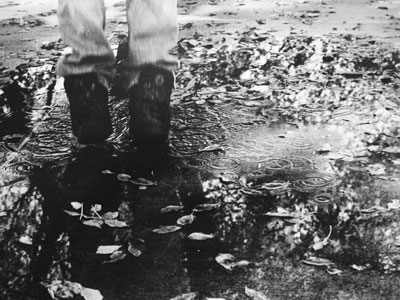 © Laura M., Eagan, MN