Mnemophobia
November 20, 2015
Mnemophobia, noun; the fear of old memories
August 21, 2014
there is a voicemail far too long left for me.
It's two minutes and thirty one seconds of
emotion, of manipulation, of insincerity,
which I now know masqueraded as apology.
It's an infinity of endless compensation,
careless words that hold no meaning from my boyfriend.
He never quite noticed the weight that words can carry.
He was a man of action;
he did not accept apologies, but he was a master
of punishing my mistakes.
I bore the marks of his justice for months.
His gifts were bracelets, green, brown bruises circling my wrists,
and heartier, wholesome prints on my ribs,
fingerprints on my neck,
I suffered the backhand of hypocrisy for what I thought to be love.
Love, noun;  an intense feeling of deep affection
August 20, 2014
he takes from me what I cannot get back,
a fifteen year old girl aging decades before him.
I was young for both an infinity and a moment, minutes held underneath him looping into forever, looping into cannot forget.
There is nothing written in love that means
take what you want, do not imagine the consequence,
there is nothing about love that means I stop owning my body,
that tells me to surrender, suffer,
he apologizes the day after and I wonder how much
pain it caused him to hiss his words into the phone.
I wonder if he feels all is fixed by windswept apologies,
hastily written, quickly sharpened and sent spiraling at me.
He took away my home and my
hollow chest swoons with the irony that I spent ages
building a future with inevitable destruction coded into the creation.
I was building a life so I could watch him burn it down but
I just kept painting while he flicked his lighter on and off,
echoing in my ears.
Mnemophobia is the fear of old memories, repackaged
into trigger warnings and flashbacks,
trigger warning: summer, black coffee, Hearthstone
trigger warning: pancakes, pink hats, voicemails
trigger warning: kind words twitch before me and become ghosts,
become vacant hallways with dark shadows and
early morning breakfasts, a tornado running through
our sweet teenage dream.
Mnemophobia is not an anagram for
abuse, but it is a common, simpler method
of dodging horror, of refraining from
remembrance;
to hide from the times when he was kind,
which are far more painful than those when
he was cruel, when his palms would print on my face,
when I learned how to say r a p e
at fifteen years old.
I broke up with him over the phone.
I thought about his voicemail while I did it;
deleted his presence from my life 430 days later.
I still do not know if he was sorry,
and I do not think it matters anymore.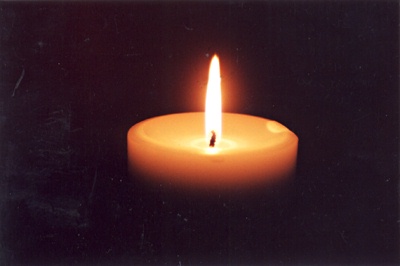 © Ashley D., Philadelphia, PA