My Friend and I
November 18, 2015
My friend and I aren't on the same page.
We're in the same franchise, but on different books
I'm always the original, starting it all off, addressing the problem,
Proposing solutions.

She is the last book; everything is solved, figured out,
But she's jumped ahead- confused, never really understood
why these events happened.
(Unless she goes back a couple a chapters)

Or maybe we're just in different chapters,
Different points in the story,
That reach the same conclusion.
It might just take one of us longer.

Sometimes, I feel like the front cover.
Less words more action,
most likely to be judged without knowing the full story.
Written off as a cliché.

She's the inside fold.
Explaining the story, but still holding all her secrets
People judge her like this too.
I guess we're both cliché

I am the quirky best friend.
I'm always giving advice, always right, always happy
But never listened to.

She's the main character.
Careless, confused, conflicted
But will eventually find her happy ending.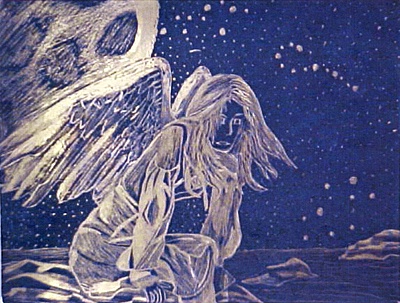 © Kaylen C., St. Clair, MI