An Eve on the Sea
December 13, 2015
i. sailing has never come easy to me,
this tumultuous time spent combating my mind
sends me spiraling skyrocketing stumbling overboard
my knees shake like broken voices, like
slamming screen doors and whipping wings.
ii. when the sea pulls me under, and my
lungs fill with water, I sometimes want to
give in give up give away my will to fight,
navigating sordid skies and overcast oceans
is trying without hands to guide you,
when the waves want nothing more than
to feel the fight fizzle, fade, flee.
iii. sometimes, when the rain shows no signs of
quitting and the water looks warmer than the
wooden deck, the lonesome ship I guide,
I think about leaving this all behind.
iv. if I turn around, though, even in the heaviest of rains
I see a lighthouse, standing tall and proud,
and in the foggiest moments when my heart hammers and
my hands shake with fatigue
I know why I am still sailing.
v. even in sun-sweep days and wither-weather ways,
you're my cool caustic constant, on the
highest tower shining light and
shouting prayers at me. when I
forget my own name, I shout yours,
I recall why the sluggish ocean cannot take me.
vi. even now, when the cold front comes in,
when ice scrapes the sides of my ship,
I am still fighting to get home to you.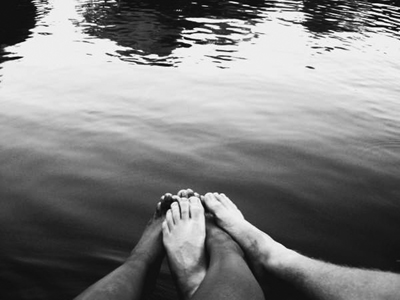 © Michelle W., Ada, MI