This is the Poem
December 9, 2015
I've written a poem no one has ever read,
You can't handle it anymore than you can handle me dead.
Sure I'll let you read it if you really want to shiver,
I'll let you read the way I want my blood to glimmer.
You're going to read the way I want my bones to break,
In the pages of my poem you'll learn what it means to ache.
You'll taste my phantom's breath hiding behind your lips,
You'll see my body dangle below the lonely lunar eclipse.
It's just a poem, don't worry, you never want me gone,
I'm still the obsession you endlessly, relentlessly feed on.
I don't want to kill myself, but I have some things to say.
Listen to my silence. Keep quiet.
"You may now place your bouquet."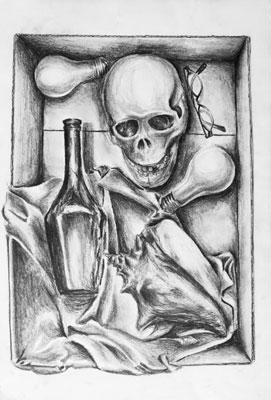 © Karen S., Norwalk, CT