The Wall Between Freedom And Fear
January 5, 2016
A thought makes its way to the front of my mind:
Maybe they don't like me.
Texts left ignored and invites declined-
something too common with social anxiety.
The judgmental eyes dig beneath my skin;
making phone calls creates panic;
There is a need for friends but I won't let them in
Confidence sinks like the Titanic.
Afraid of rejection and of being annoying-
like a wall between freedom and fear
the latter is where I am kept from enjoying
things I'd remember all year.
Every bit of laughter or tiny murmur
sends thoughts of dread through my brain.
My desire to stay in my room then grows firmer,
rather than risk bringing pain.
Conversations can be nice-
until they come to an end
It allows me time to stop and think twice
Maybe their interest was all just pretend...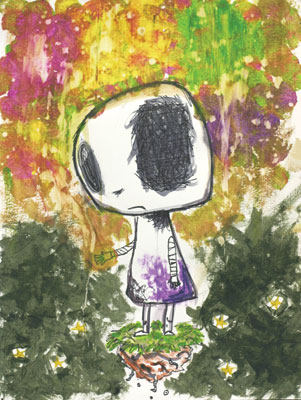 © Ashley W., Port Charlotte, FL