shadows have tea parties, too
January 20, 2016
don't bore me with unchipped cups.
plastic cups are for plastic souls:
practical, unbreakable, hideous.
don't bring me a pretentious white one—
i want it so cream-colored
even the tea tastes of decay.
no insensitive, durable handles, i want
slimmer and sharper until it can't hold the tea.
and please! none of that lukewarm water,
tasteless as lack of opinion.
i want the steaming tendrils spiraling
up to flush the anger out of my cheeks.
fill it until the tea begs the rims for release,
always one tear away from overflowing.
make it raspberry or pineapple or peppermint.
not the liquefied tar called "black tea."
let the scents out-swirl even the steam,
let the tea melt away every last dream.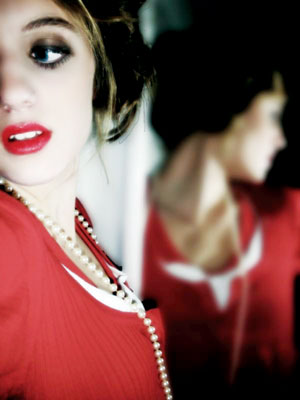 © Matt S., Taylorville, I