Respiration and Other Obligations
MAG
February 25, 2016
I sit in a bag of
oxygen,
decompressed and freeze-dried
in Zip-Loc plastic.
I wheeze in the rubble, the dust, the
sliced
asphalt.
I think of the umbrella
in the back seat and wonder if
the fabric stretched like the airbag, like a skydiving
parachute.
I wonder if my phone between my legs snapped
in half,
the screen a spiraling spider web, wonder if
it's buzzing because of
a phone call or because
of the bees it caught between the cracks.
Maybe that's why my limbs ache, my knees shake.
Your mouth is moving.
Wonder if you're pretending we're actors in a
silent movie
or maybe I just can't hear you screaming, realizing you're alive, a vibrating
beehive
stinging
with
silence.
Heave in, out.
The air's as course as the store-brand cotton balls my sister likes to
reserve on the bathroom counter for "reasons" I
cannot name.
Make-up purposes, she claims.
But what's the point of make-up
on an already-perfect face?
I construct two-lane
roads down
my trachea
and eliminate the speed limits and the
indecisive traffic lights.
I blink green, yellow, red, SLAM--
I inhale the poison so it rushes down the
right lane,
swelling in my tangled veins;
it's rush hour now,
70 degree weather, overcast,
the radio woman spouts out thoughts she
pre-typed in
her mundane brain.
Remember that time I stayed home sick (you blamed the lightning)
and coughed my thunder into the sink?
You held my hair back, concerned, yet obligated to be.
Do you remember what love feels like? Soft cooes tickling your
eardrum,
warm butterflies
scurrying over your
lungs.
I remember shivering in my pajamas, standing in my doorway and
mulling over the reasons why you weren't home.
The west calls to you,
singing your favorite
lullaby,
but the east is my peace, the sunsets panting against
ocean-blue water; I love it when
the sun is breathless and
she warns us that the world is going to wobble on its axis,
that the clouds are stretching their nimbus fingers
and prying open their crusted eyes.
But what if
everyone's compass
is a lie?
On the dashboard,
the electronic panel blinks
east,
then west,
then east again.
I blink lazily and notice
your hand is on fire.
I thought one time:
what if I
stuck needles in my hands
and claimed I was Jesus?
What if I
pinpricked my faith, crucified myself
to show you
I can die for your sins, too?
Your hand is on fire.
Oh God, the dust, the cotton balls, the asphalt, the umbrella,
I can't breathe, my lungs are heaving, squeezing, reeling for
a parachute;
I clutch the door handle between
trembling knuckles and I
stumble
outside,
tumble over my
bare feet,
clutch my stomach,
hurl it down into the grass as someone
holds my hair back, concerned, yet obligated to be.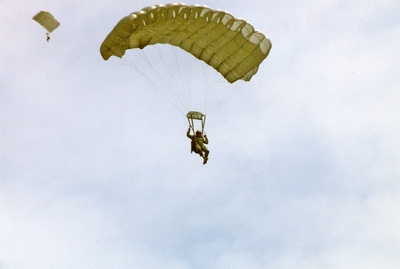 © Mark A., Phoenix, AZ