Consequences
March 15, 2016
Gone
Nothing.

No words came out of my mouth. No thoughts came to mind, either. My mind was blank and I was irrevocably thrown off course.
It felt as if I were writing a test I hadn't studied for.
I was completely ill-prepared.
I wasn't prepared for her to walk right out of my life.
I wasn't prepared for the pain in my heart, one that would sear through my entire body, flooding my brain, consciously, unconsciously. Even in my sleep I could not escape the inundating glimpses of her that would seep in surreptitiously, evanescently, sporadically.
Is it wrong for me to cry? Is it wrong for me to wail?

What should I do? What shouldn't I do?
She turned so cold. Her face wasn't hers. Her body, emaciated; her skin, slit; her eyes; bedimmed.
An illness of the mind; an illness of perception; an illness of oneself. A curse of self-hatred, of which I am powerless to break. She glanced at the mirror above the vanity once a day, grimacing at the imperfections.
She is her own worst enemy - her mind, the devil.
But she is an angel, beyond ephemeral.
She is beautiful.
She is me.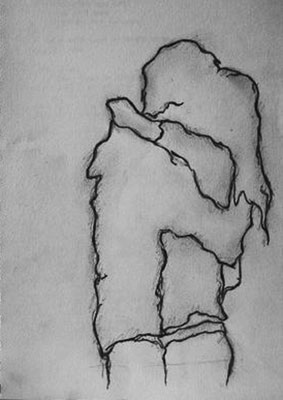 © Nicole B., Newcastle, WA