Talks
March 22, 2016
They sit in a circle.
Just talking.
Discussing mundane things, like... their
fingernails.
They point to each other's
French tips,
their polka-dotted patterns on their pinkies.
They talk about
boys.
There's a boy named Alexander B. that likes her,
or so she believes.
He asked her for a piece of
gum.
She obliged. This sparked something,
and they talk about it,
about boys,
about love.
As if love is
possible
at the age of sixteen,
as if anything is
possible
at the age of sixteen.
An age so tender, so
young.
They ask me questions.
I answer.
I don't know much about nails,
only with what to do with them when he
comes close to me, with that
vile breath and
crooked teeth.
But I don't tell them that.
I don't tell them about his
receding hairline
that makes his forehead look like those
big pancakes
at the cafe down the street.
I don't tell them about his
crows feet,
which appear when he
smiles.
I especially don't tell them about that smile.
The one that
curved
as I used my nails to scratch,
tear,
rip.
I look down at them now.
There's still blood beneath the
tips.
They look like the
French manicures they have. Except
red,
redder than even the polka-dots.
They talk about the math test in class that day,
the day it happened.
I had missed it, of course.
Apparently it wasn't too difficult.
Some numbers jumbled together on a piece of
paper.
They understood it.
I don't think I ever will.
I don't think I'll ever understand
anything
this life gives.
Or takes.
My nails dig into my hands.
They form little
crescent moons
on my palms,
forming across the veins in my hand.
Would a fortune teller been able to read this palm?
Seen the past my hand held,
the scratching
and the tearing
and the ripping?
Would she have seen the
blood,
the blood that came out of his neck like
syrup?
Would she have foreseen that
last curved smile,
the one that reflected
insanity?
The one that reflected my
own lips?
They keep talking.
Time goes on.
But time had
stopped then.
Everything had stopped.
My future had stopped.
I could see nothing but the
blood
from his neck,
blood that pooled on the floor.
Blood that portrayed my
reflection
back to me.
Crazed,
terrified,
bruised eyes,
wounds covering my skin, a
lip that quivered and formed a small
'o'
of horror.
They wouldn't know.
They would never know.
All they have seen are the
tips of fingernails, while I have seen the
tip of death.
I have seen it all.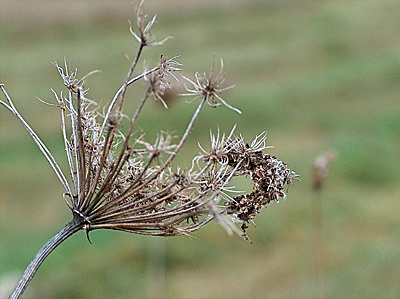 © Sean C., Princeton, IL