Curtain Call
April 19, 2016
Maybe all the world's a stage,
But I'm left here dying.
Breaking beneath the weight of
my flaws, deciding what version of me
I'll wear today.
Misconceptions of reality
Forged into conscious mind,
Eating away at the
Smoldering truth.
Clinging to what's left
Of my innocence
As the end draws near,
Whispering final goodbyes
To no one who cares.
And even now that I'm gone,
The show must go on.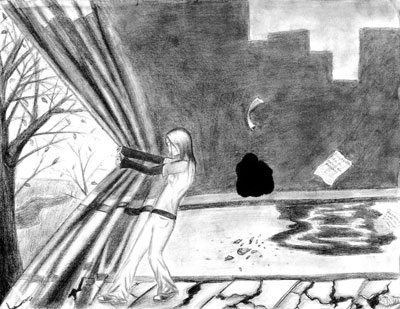 © Willow L., Nevada, IA