Fries and Grieving
April 28, 2016

Go hand in hand when
attempting to comfort one's self.
She goes out to order
Her unabashed excuse
Of a burger meal
Only to contemplate
If she wants a sundae with it
But doesn't get one
Because it's not funny anymore,
How her mother's face
would grimace when
She and her sister would dip
The yellow slivers
Of greasy fries
In the cavity inducing,
Caramel dessert
As if it were
The worst combo ever.
Her father snickers,
Mom's no fun, he says.
She hurries up eating
Her burger is done,
Her fries just half.
They get soggy,
They look sad
She does too
What a waste
But she can't finish them
Because she's late.
And Her boss is calling.
Shouldn't have ordered
A damn happy meal,
She muttered as she left.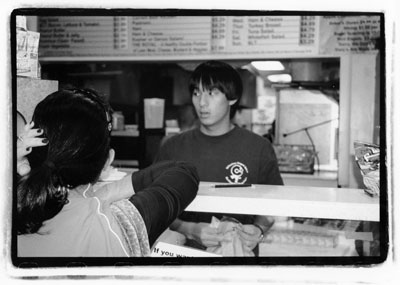 © Rachel D., Bethesda, MD